ASAHPERD's mission is to promote a healthy, active Alabama. You can see, in the snapshot below, our advocacy efforts throughout 2016.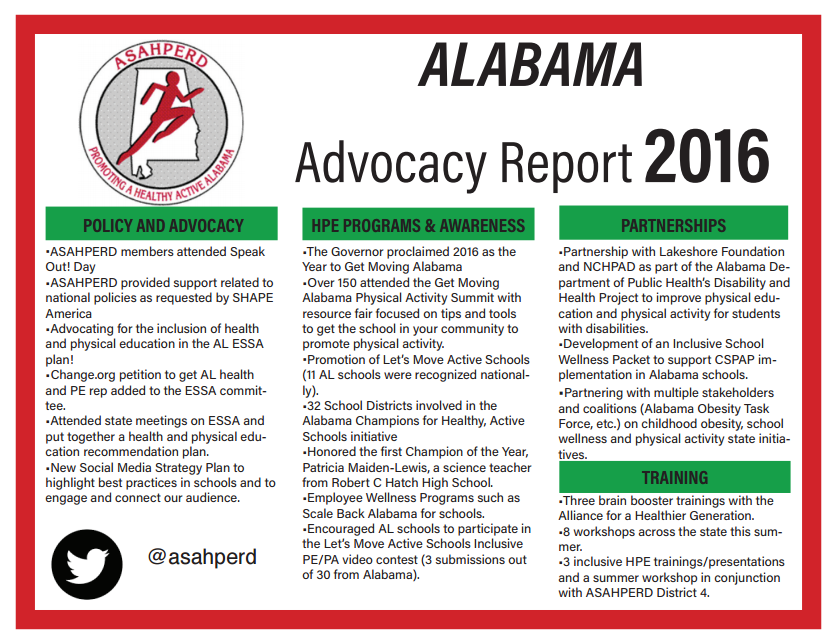 Jump Rope for Heart & Hoops for Heart
Have you wondered why so many of your colleagues take time to conduct a Jump Rope for Heart or Hoops for Heart Event? Open the attachment below to see a list of how Jump and Hoops benefit your students, the American Heart Association, your school and YOU!
Having trouble connecting your Jump and/or Hoops activities to the curriculum? Open the attachment below for a list of standards from the Course of Study that can be met by a Jump Rope or Hoops for Heart event!